Meet Mark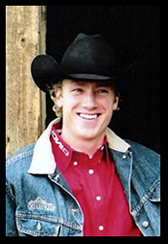 "Over the past 10 years I've worked with many rodeo athletes which has been a great experience. Educating young and old about the benefits of training, flexibility, injury prevention and nutrition has been beneficial to all. In addition, I've been able to work with competitive hockey players, alpine skiers, and recreational athletes and non-athletes in the city of Calgary. It has been quite rewarding to see my clients improve in all areas, each having their own goals and targets."
Mark Barrett, MKin, CEP, CSCS Director, Strong Cowboy Strength and Conditioning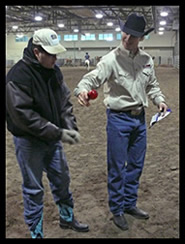 Mark has over10 years experience working in the fitness industry. He holds a Honors Bachelor and Master's degree in Kinesiology and is certified with the National Strength and Conditioning Association (NSCA) as a Certified Strength and Conditioning Specialist (CSCS).

Mark is certified with the Canadian Society for Exercise Physiology as a Certified Exercise Physiologist (CEP). Mark is also member of the Canadian Professional Rodeo Sports Medicine Team as the team's Exercise Physiologist.


Mark develops progressive, systematic, and specific conditioning programs for athletes in order to allow peak performance in their respective sport.
He works with a wide range of clients including professional and amateur rodeo athletes, hockey players, FAST (Fernie Alpine Ski Team), and non-athletes in the city of Calgary.
Email :
mark@strongcowboy.com